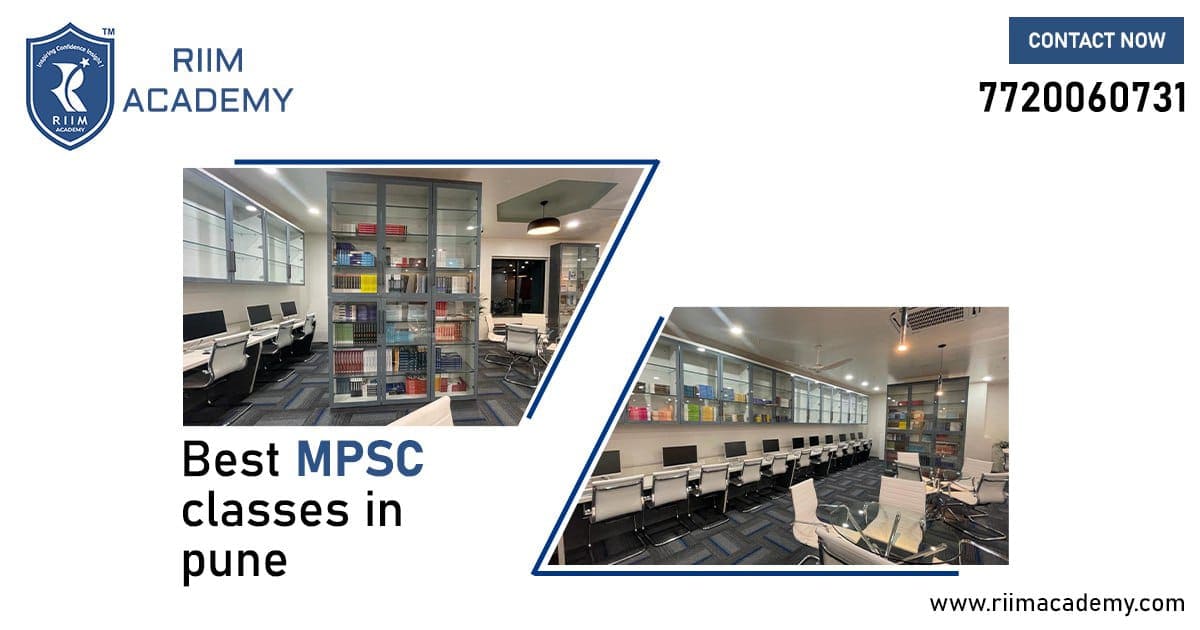 RIIM is a reputed educational institute and the best MPSC Academy that prepares students for Civil Services Examination at all three levels – UPSC Preliminary Test, UPSC Main Examination, and Personality Test. The institute has been founded in 2022 for helping aspirants in their preparation for UPSC / MPSC. The teaching faculty is handpicked and consists of highly qualified and experienced IAS teachers and trainers. Our teachers not only focus on delivering quality education and guidance but also on creating a sound workforce for the administrative services of the nation. The institute has teachers who are subject matter experts. Our academy uses the advanced and newest teaching methodologies to train the candidate completely for competitive exams.
We provide quality and holistic education for carving efficient and socially sensitive bureaucrats for the country. Many students aspire to work for the Maharashtra government in administrative positions.
The MPSC exam is required in order to be hired into the Maharashtra government's administration. However, passing the MPSC exam with ease is far from simple. As a result, applicants who want to pass the exam must improve their studying and learning abilities. Candidates should enroll in the best MPSC coaching centre in Pune in order to be successful in the exam. Because only the most qualified and experienced mentors can guide you to your target destination. If you are from Pune and wish to flourish in your career by working for the government, the MPSC exam is an excellent choice. And everyone recognizes the value of working for a government job
Coaching is not required, but it is always a wise idea to enroll in MPSC coaching classes in Pune. Pune is one of the best cities in the world for MPSC preparation. The institutes in Pune can assist you in improving abilities such as time management, mental acuity, and discipline, which are all necessary for competitive tests. Some of the top institutes offer amazing activities for personality development in addition to exam preparation. The coaching institute covers all of the exam syllabus and themes, ensuring that students are well-prepared. For students who are constantly striving, coaching classes put in the extra effort. Student's performance is evaluated on a regular basis, and students are encouraged to focus more on their weak areas. The best part about coaching is that students are guided in the appropriate route. As a result, Pune is the ideal opportunity to start the MPSC.
Why Choose a Riim Academy Group?
The Riim Academy Group has highly qualified and expert faculty.
They provide the best study material for the students.
Special doubt removal sessions are conducted.
Students get detailed test analyses
Comprehensive coverage of topics for students to focus on relevant knowledge.
Small batch size to maintain individual attention.
Complete exam exposure considering the latest trends.