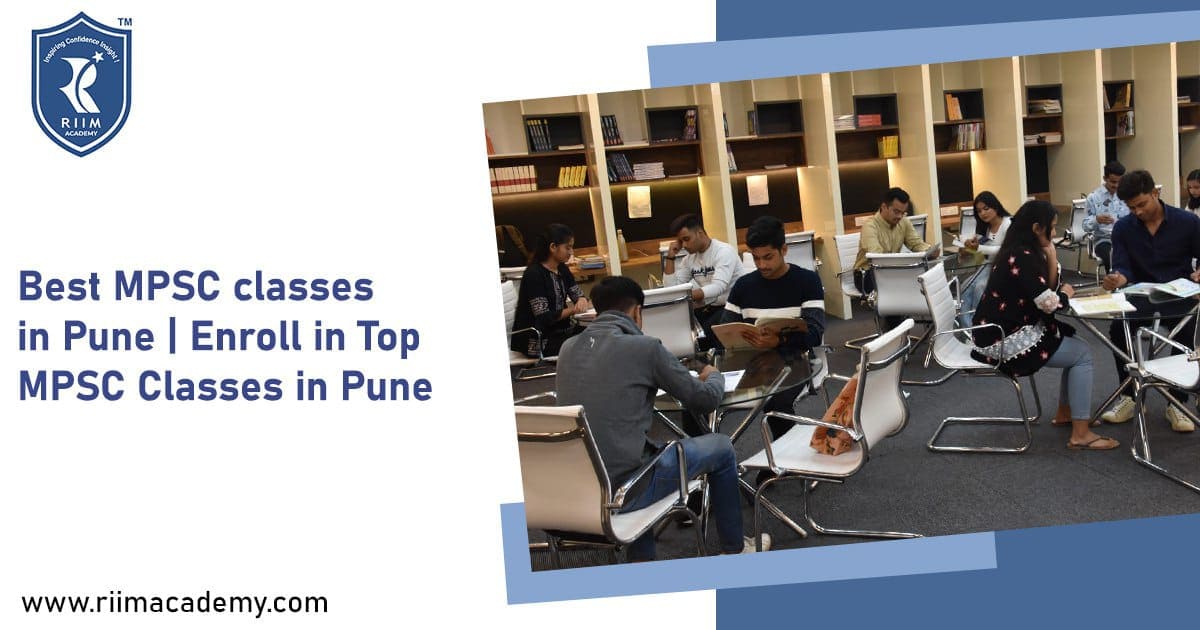 Are you searching for the best MPSC classes in Pune to help you crack the highly competitive Maharashtra Public Service Commission (MPSC) exam? Look no further than RIIM Academy! Our experienced and qualified faculty members are dedicated to providing students with the best guidance and training to help them succeed. In this blog, we will discuss the benefits of choosing MPSC classes in Pune and how to select the best academy for your needs.
Why Choose MPSC Classes in Pune?
The MPSC exam is known for its difficulty level and requires a thorough understanding of the syllabus and exam pattern.
That is where MPSC classes in Pune come in. These classes provide a structured approach to learning, access to experienced faculty, and regular practice tests to help students prepare for the exam. Pune is home to many MPSC coaching classes, making it an ideal location for students to receive comprehensive guidance and training.
How to Choose the Best MPSC Classes in Pune?
When choosing the perfect MPSC Academy in Pune, it is important to consider certain factors to ensure that you get the best results. The top MPSC classes in Pune conduct thorough research to deliver the best deal without any fraudulent practices. Look for an academy that provides personal attention, experienced faculty, the best study material, and tracking of each student is progress to provide special inputs as needed.
RIIM Academy | MPSC Classes in Pune
RIIM Academy is one of the best MPSC academies in Pune, dedicated to bringing out the full potential of every student. Our specialized and expert faculty possesses in-depth knowledge of the subjects they teach, with extensive expertise and experience in leading students for UPSC/MPSC examinations. Our emphasis is on cultivating conceptual clarity by teaching basic concepts in plain language and improving students comprehension skills.
About MPSC Institute in Pune
At RIIM Academy, we offer coaching that covers the entire syllabus, as well as practice testing and solving model papers, mock test series, weekend batches, crash courses, and more. We provide personal attention to each student, offer the best study material, a 24/7 library and study hall, and track each students progress to provide special inputs as needed. Our courses include UPSC, MPSC, IAS, and IPS, RIIM Academy fee structure is51,000 for MPSC- Prelims + Mains + test series (without optional subjects).
In conclusion, choosing the right MPSC classes in Pune is crucial for success in the exam. With RIIM Academy, you can rest assured that you will receive the best guidance and training to help you reach your full potential and succeed in your career aspirations.
https://riimacademy.com/