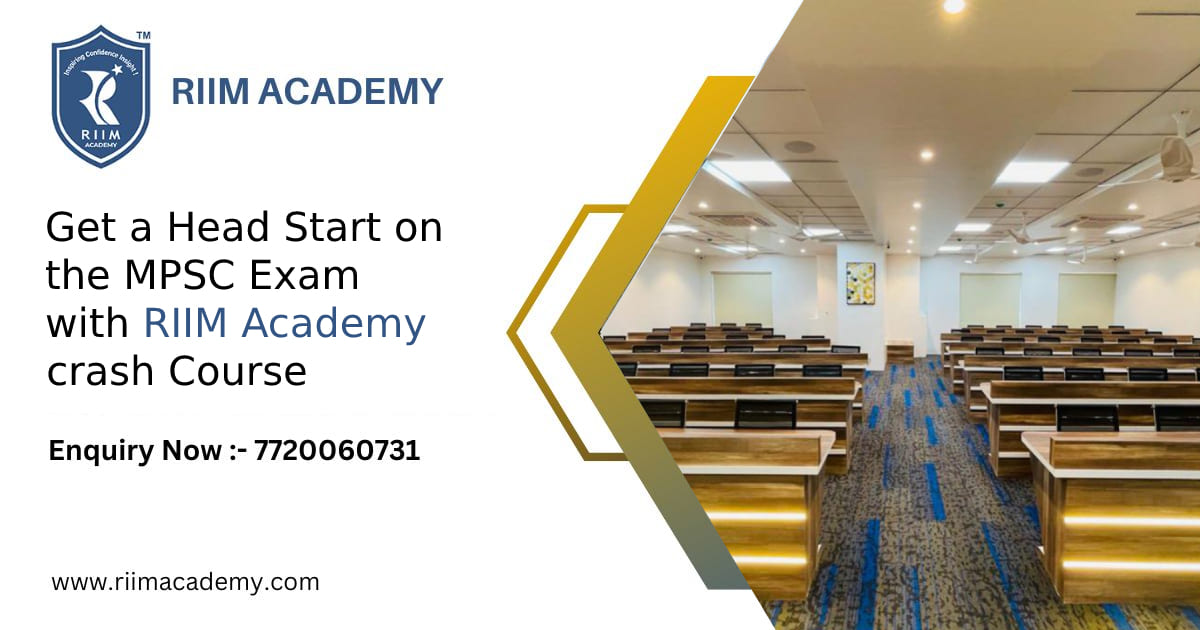 Introduction
The Maharashtra Public Service Commission (MPSC) exam is highly competitive. RIIM Academy's crash course offers a head start to MPSC candidates. This blog explores the benefits of the crash course in helping candidates excel in the exam.
1. Personalized and Comprehensive Study Material
RIIM Academy's crash course provides personalized and comprehensive study material for the MPSC exam. Experienced faculty members design the material, including concise notes, practice questions, and examples. Candidates have all the necessary resources to prepare for the exam.
2. Professional Faculty and Mentors RIIM Academy boasts a team of experienced faculty members and mentors. These experts offer guidance on exam strategy, time management, and problem-solving techniques. Candidates receive personalized attention and address their weaknesses effectively.
3. Mock Tests and Practice Sessions The crash course includes regular mock tests and practice sessions. Mock tests simulate the MPSC exam environment, helping candidates familiarize themselves with the pattern and question types. Practice sessions allow candidates to apply their knowledge and gain confidence.
4. Current Affairs and General Knowledge Updates RIIM Academy emphasizes the importance of current affairs and provides regular updates through sessions and study material. Candidates stay informed and can tackle questions related to current affairs confidently.
5. Interactive Learning Environment RIIM Academy creates an interactive learning environment through live classes, group discussions, and doubt-solving sessions. Candidates actively participate, ask questions, and engage with their peers and faculty members. This promotes holistic understanding and critical thinking.
6. Time Management and Exam Strategy The crash course equips candidates with time management tools and exam strategies. They learn to prioritize topics and optimize study schedules. Effective time management maximizes their chances of success.
Conclusion RIIM Academy's crash course offers a head start in MPSC exam preparation. With personalized guidance, comprehensive study material, interactive learning, and exam strategy support, candidates can enhance their performance and succeed in the exam.
Visit on: https://riimacademy.com/
Call on: +91 7720060731