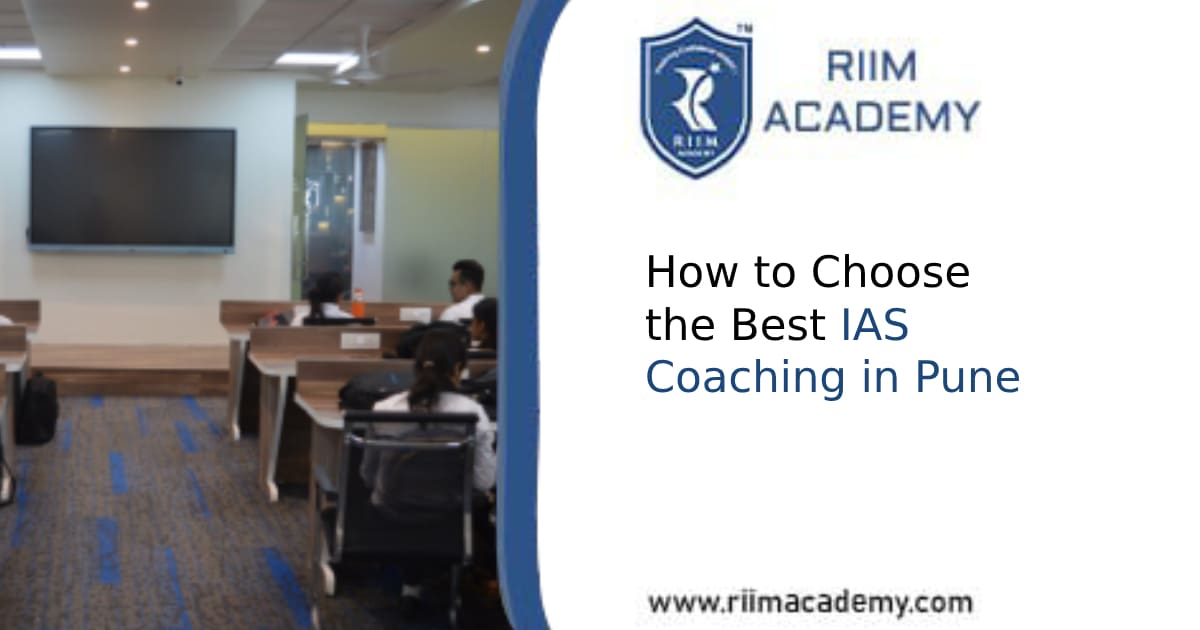 Looking for the best IAS coaching in Pune?
Join RIIM Academy best IAS Academy, your gateway to success in the UPSC CSE. With tough competition and changing trends, institutionalized coaching has become crucial for aspiring civil servants.

Why choose IAS coaching?
It provides essential guidance, study approaches, and acts as a guiding light. In Pune, our coaching center offers tailored courses for UPSC aspirants, helping them navigate the exam pressure effectively.
How to choose the right coaching institute for UPSC 2023-24?
Consider the following factors:
1. Experienced faculties: Look for knowledgeable mentors and subject-specific experts who make coaching the best.
2. Personal attention: Opt for institutes with smaller batch sizes, enabling better interaction and individual attention.
3. Infrastructure: Evaluate classroom sizes and facilities provided by coaching institutes to ensure value for money.
4. Affordability: Fee structure matters. RIIM IAS Academy offers high-quality coaching at an affordable price.
5. Study material: Coaching institutes should provide simplified versions of main books, making learning more accessible.
6. Proximity: Choose institutes near your location to ease the challenges of UPSC exam preparation. RIIM Academy IAS Academy is located in Bavdhan, the hub of the best IAS coaching institutes.
Remember, joining a coaching institute is only the beginning. Dedication and commitment to self-study are vital. Regular interaction with mentors, doubt-clearing sessions, and a guided, structured preparation approach is crucial.
Coaching for UPSC CSE 2023 generally starts from mid-April to mid-August, with a duration of 9-11 months. It depends on the coaching center and the course duration. The mock test series inclusion and regular practice exams are important aspects of a comprehensive coaching program.

Prepare yourself for the IAS Exam journey. Join RIIM Academy, for MPSC, UPSC, IAS, IPS preparation the best IAS coaching center in Pune. Start early, stay consistent, and success will be within your reach. Good luck with your preparations!
Visit on: https://riimacademy.com/
Call on: +91 7720060731