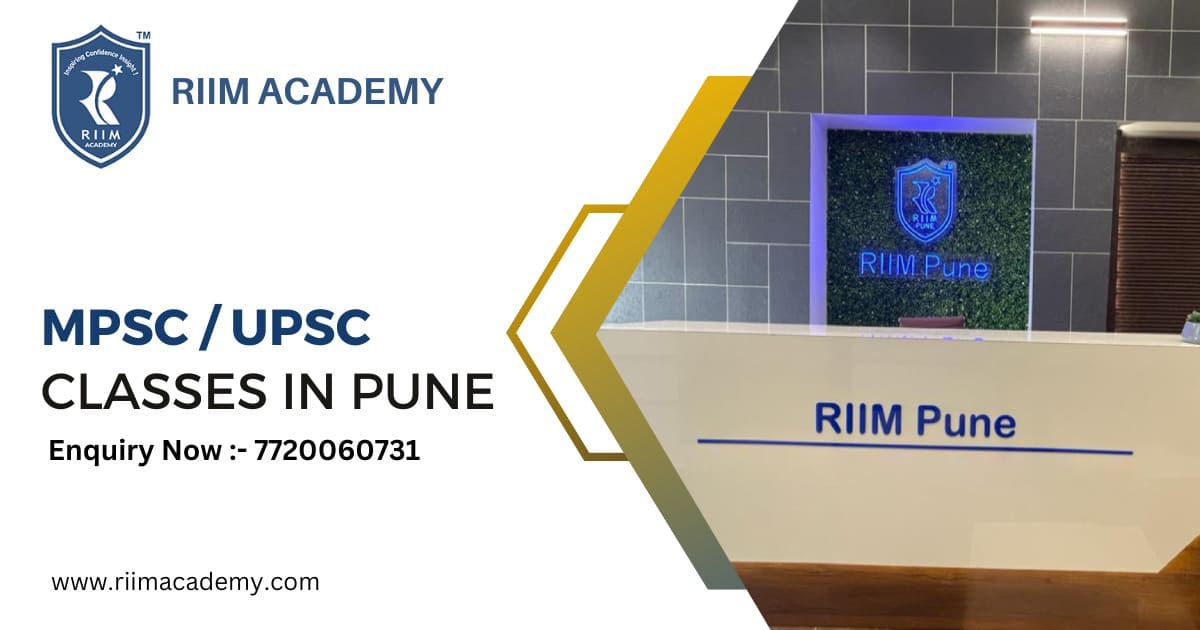 Looking for the best online institute that offers top-notch MPSC classes in Pune? Look no further than RIIM Academy! We are a leading institute that provides comprehensive guidance for MPSC, UPSC, IAS, and IPS exams. Our team of experts is dedicated to helping students excel in their preparation by offering mock tests, crash courses, and valuable tips. With RIIM Academy, you can trust that you'll receive the best study material and guidance to crack the exams successfully.
We understand the importance of a well-structured course, and that's why our study material is designed to cover the latest syllabus provided by the central board of secondary education (CBSE).
Our guidebooks and test series are exam-oriented, ensuring that you're fully prepared for the IAS/IPS tests. Additionally, we offer MPSC crash courses in Pune to provide intensive preparation for students.
RIIM Academy is only famous in Pune for providing top-quality IAS and IPS classes. Our mock test courses, crash courses, and making it convenient for students. All our courses are compiled by former IAS, IPS, IRS, and IPS candidates, ensuring that you can trust the quality of our content.
When you choose RIIM Academy, you can rest assured that you're learning from the best. Our trainers have more than 10 years of exhaustive experience in civil service education, making them experts in the field. We are dedicated to providing you with the best learning platform for competitive examinations like IAS, IPS, and other similar exams.
At RIIM Academy, we believe in delivering results. Our name stands for Results Is Incredible Minds, and we aim to help every student achieve outstanding results in their careers. We provide personalized guidance, excellent study materials, and experienced faculty to ensure that you get the best preparation possible.
For those who are unable to attend regular weekday classes, we offer MPSC/UPSC weekend batches. These coaching programs are specially designed for working professionals and students with busy schedules. Attending classes on weekends allows you to balance your work or study commitments while receiving guidance from experienced teachers. RIIM Academy understands the importance of flexibility in preparation, and our weekend batches provide a convenient option for those who cannot attend regular classes.
If you're ready to take the next step in your MPSC or UPSC preparation, contact us at +91 7720060731 or visit our website at https://riimacademy.com/. RIIM Academy is your ultimate destination for the best MPSC classes in Pune.