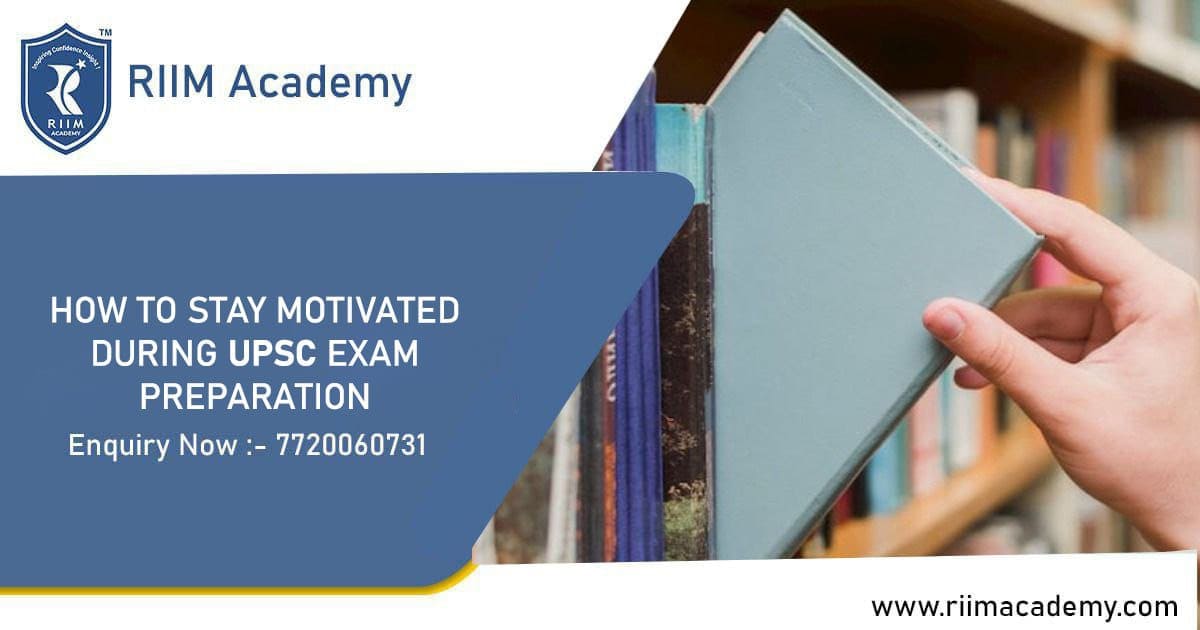 Staying motivated during your preparation for the UPSC exam can be challenging due to its lengthy and demanding nature. However, there are several strategies you can employ to maintain your motivation. Consider the following tips:
1. Clarify your purpose: Understand the reasons why you want to pursue the UPSC exam. Whether it's a desire to serve the nation, make a positive impact, or achieve personal growth, remind yourself of your motivations regularly. Write them down and place them somewhere visible, such as near your study area, to keep them in focus.
2. Set achievable goals: Break down the vast UPSC syllabus into smaller, manageable goals. Create a well-structured study plan that outlines specific targets and tracks your progress regularly. Celebrate each milestone you achieve, whether it's completing a chapter or performing well in a mock test. Recognizing your accomplishments can boost your motivation.
3. Foster a positive mindset: Surround yourself with positive and like-minded individuals who share your goals. Avoid negative self-talk and replace it with encouraging thoughts. Remind yourself of your capabilities and believe in your potential for success. Maintaining a positive attitude can help overcome challenges and setbacks.
4. Take care of your well-being: Your physical and mental health plays a vital role in your motivation levels. Prioritize a balanced lifestyle by eating nutritious meals, getting sufficient sleep, and engaging in regular exercise. Take breaks when needed to relax and recharge. Taking care of yourself enhances your ability to focus and maintain motivation.
5. Learn from mistakes: Rather than being discouraged by mistakes, view them as opportunities for growth and improvement. Analyze your errors and identify areas where you can enhance your understanding or skills. Embrace a growth mindset and approach challenges as learning experiences. By learning from your mistakes, you can progress and stay motivated.
All above tips will follow by RIIM UPSC coaching classes in Pune for every classroom.
Remember that UPSC preparation is a comprehensive process that requires a synchronized and systematic approach. Consider enrolling in an academy like RIIM UPSC classes in Pune, which covers all subjects for the Prelims, Mains, and Personality tests. Such programs provide a structured and measured process, ensuring you address each component of the exam effectively. RIIM Academy provides all subjects mentors and top faculty for UPSC classes, and also provides the mock test series also.
By implementing these strategies and maintaining a strong sense of purpose, you can stay motivated throughout your UPSC preparation journey with RIIM UPSC academy.