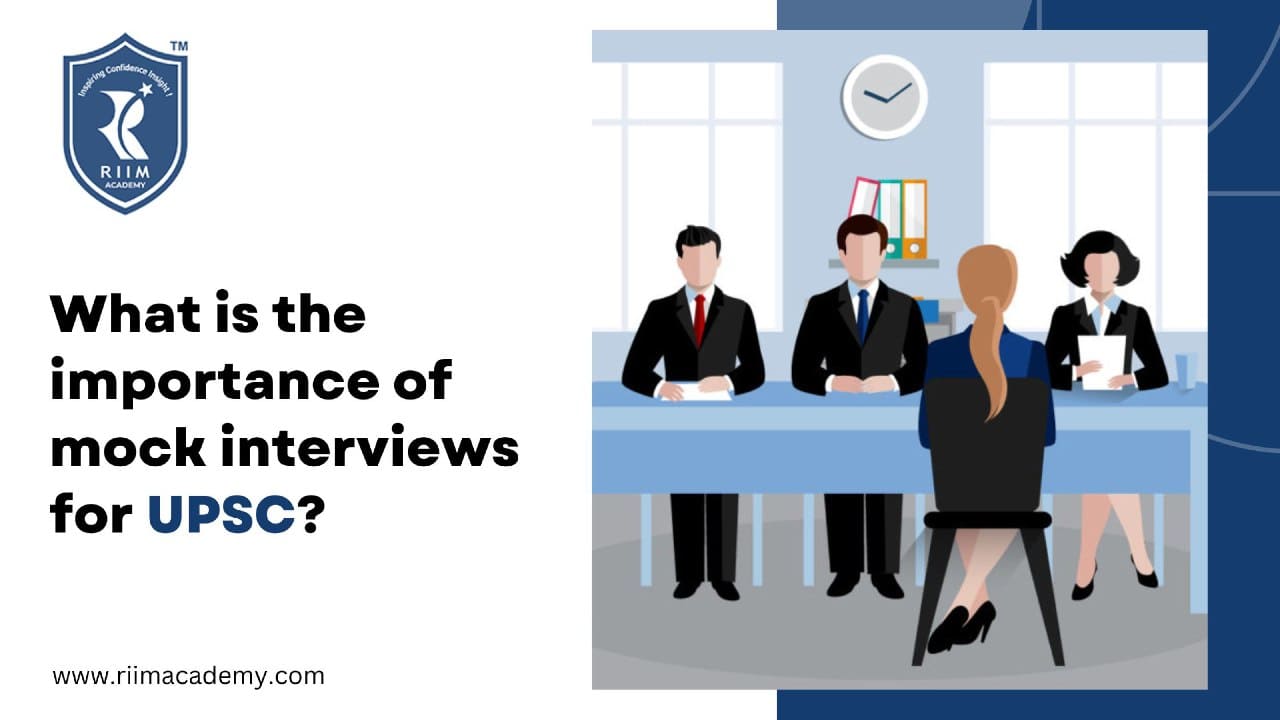 Once the preliminary and mains rounds of the UPSC Civil Services examinations are completed, successful candidates should focus on the final round – the personality test or interview. Clearing the written exams is an achievement, but it is crucial not to forget the importance of the interview round and the need for thorough preparation. RIIM Academy is one of the top UPSC classes in Pune for IAS/IPS preparation.
It's important to understand that the personality test is not solely a test of knowledge or a simple question-and-answer session. It aims to reveal various features in the candidate's personality that is essential for a successful career in civil services. The objective is to assess the multi-faceted qualities in a candidate's personality that contributes to their potential as a civil servant.
To prepare effectively for the UPSC civil services interview, candidates should engage in multiple mock interviews conducted by reputable institutions. RIIM Academy, we have top faculty in every aspect that can conduct mock interviews and provide training for civil services interviews, offering a stimulating environment for aspirants.
RIIM Academy ensures that its training programs cater to students from various backgrounds and help them present themselves effectively before the interview board. The academy brings in experienced panelists who have worked in the field for many years to provide the best training and prepare students for the interview process.
Recognizing the diverse nature of questions asked during UPSC civil services interviews, RIIM Academy incorporates practice questions related to current affairs and news in their mock tests. This approach gives students a comprehensive idea of the types of questions they may encounter during the interview. Additionally, RIIM Academy emphasizes training in presentation skills and grooming, covering aspects such as attire, body language, and entering the room. It's crucial to remember that both verbal and non-verbal traits are evaluated during interviews.
RIIM Academy goes the extra mile to create an atmosphere during mock interviews that closely resembles the actual interview environment. This ensures that aspirants acquire valuable experience and feel more prepared when facing a real interview.