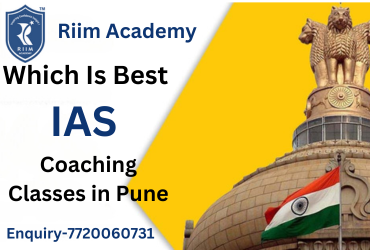 RIIM Academy is a well-known name in the field of education, especially when it comes to providing coaching for Civil Services Examination like MPSC,UPSC ,IAS,IPS etc. The institute has been providing exceptional coaching to candidates who are willing to take up the challenge of cracking one of the toughest exams in the country. With the rise in the number of students opting for a career in public service, the demand for good IAS coaching center in Pune has increased. And RIIM Academy has emerged as the Best IAS coaching institute in Pune due to its dedicated efforts toward helping aspirants achieve their goals.
The faculty at RIIM Academy is highly experienced and provides individual attention to every student. The institute has limited batch strength to ensure that every student gets personal attention and can clear their doubts. RIIM Academy has designed its courses for (Civil Services) UPSC coaching institute in Pune with special emphasis on developing insightful and creative thinking into every issue, integrating relevant issues to develop a complete understanding, and presenting oneself to meet the demands of the nation.
One of the key features of RIIM Academy is its focus on building confidence among its students. Many aspirants tend to lose their confidence after attending a few classes or writing practice tests for Civil Services Examination. But the mentors at RIIM Academy strive to enlighten confidence in candidates and help them overcome any doubts or fears they may have.
UPSC candidates looking for the best IAS IPS coaching centers in Pune often enroll at RIIM Academy, which is known for providing exceptional coaching and facilities to aspirants. Before joining any IAS coaching institute, aspirants should have a clear idea about the Civil Services Examination pattern. And RIIM Academy is the ideal institute for aspirants who want to excel in their Civil Services Examination journey.RIIM Pune provides facilities like Mock test series, mock interview preparation in Pune, weekend batches etc.