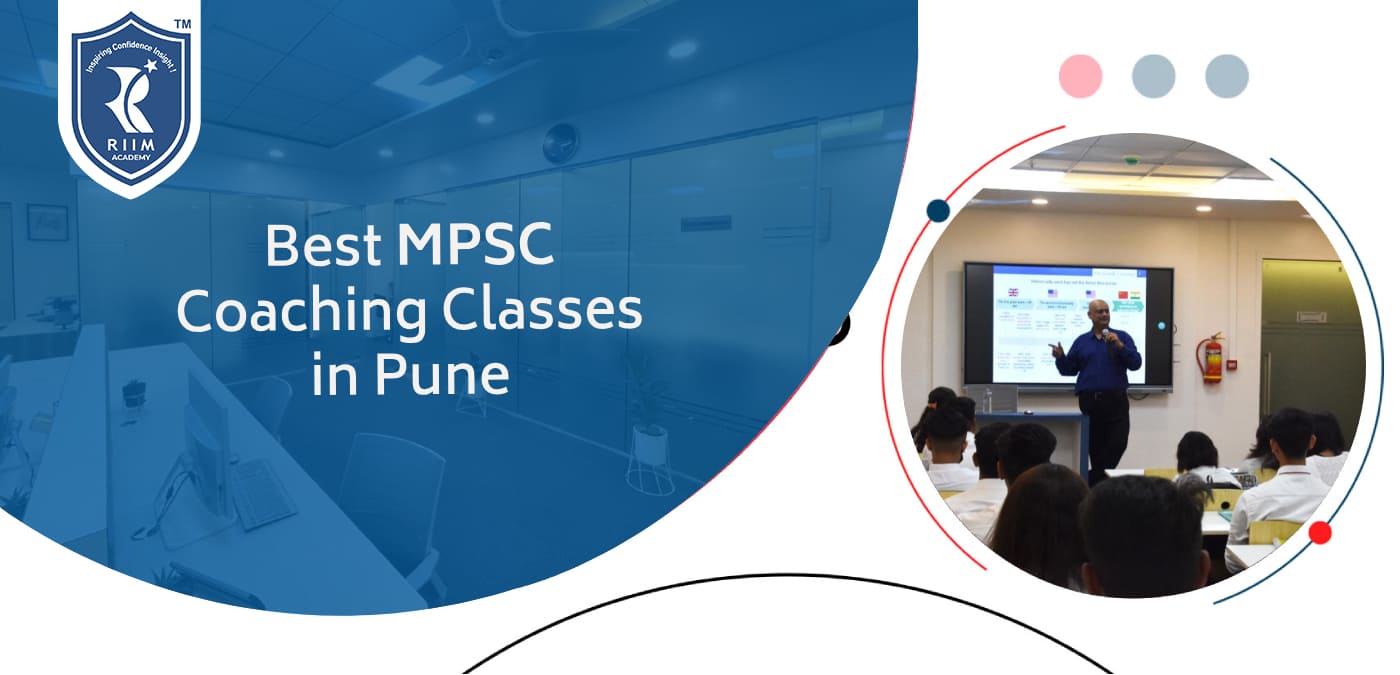 If you are looking for the best MPSC coaching classes in Pune, look no further than RIIM Academy. Renowned for its expertise and top-quality training, RIIM Academy stands out as the go-to institute for MPSC aspirants. With highly skilled faculty and a proven track record of success, RIIM Academy is dedicated to helping student secure prestigious positions in the Maharashtra Public Service Commission. In this blog, we will explore why RIIM Academy is the ultimate choice for MPSC classes in Pune and how it can assist you in achieving your dream career.
RIIM Academy takes pride in its team of experienced and professional faculty members who are committed to providing top-notch MPSC coaching.
With their in-depth knowledge and understanding of the MPSC exam pattern and syllabus, they guide students effectively through each stage of the examination. The faculty members at RIIM Academy are skilled mentors who provide personalized attention, ensuring that every student receives the guidance they need to excel in the MPSC exams.
RIIM Academy offers a comprehensive curriculum that covers all aspects of the MPSC exam. Whether it is the preliminary examination, mains, or the crucial interview stage, RIIM Academy prepares students thoroughly. The curriculum includes a wide range of subjects, such as General Studies, the Indian Constitution, Governance, Current Affairs, and more. By studying at RIIM Academy, you can be confident in your preparation and increase your chances of success.
RIIM Academy understands the unique requirements of each stage of the MPSC exam. For the preliminary examination, which consists of two papers on General Studies, RIIM Academy provides specialized guidance on diverse topics. They focus on developing essential skills such as Interpersonal Skills, Data Interpretation, Decision Making, Problem-Solving, Logical and Analytical Reasoning, and more. With the right guidance and mentoring from RIIM Academy, you can enhance your proficiency and excel in these areas.
RIIM Academy adopts sophisticated learning techniques to ensure effective and efficient preparation for MPSC exams. Their teaching methodology is clear, concise, and tailored to the needs of each student. They provide the latest study patterns, ensuring that students are up-to-date with the changing trends in MPSC exams. RIIM Academy emphasizes individual attention, conducting detailed practice sessions for logical, analytical, and reasoning questions, and language papers. These techniques contribute to the overall success of their students.
Conclusion: RIIM Academy is the ultimate destination for MPSC coaching in Pune. With its expert faculty, comprehensive curriculum, specialized preparation, and sophisticated learning techniques, RIIM Academy equips students with the necessary skills and knowledge to excel in the MPSC exams. Join RIIM Academy and unlock your potential for success in the Maharashtra Public Service Commission. Take the first step toward your dream career today!