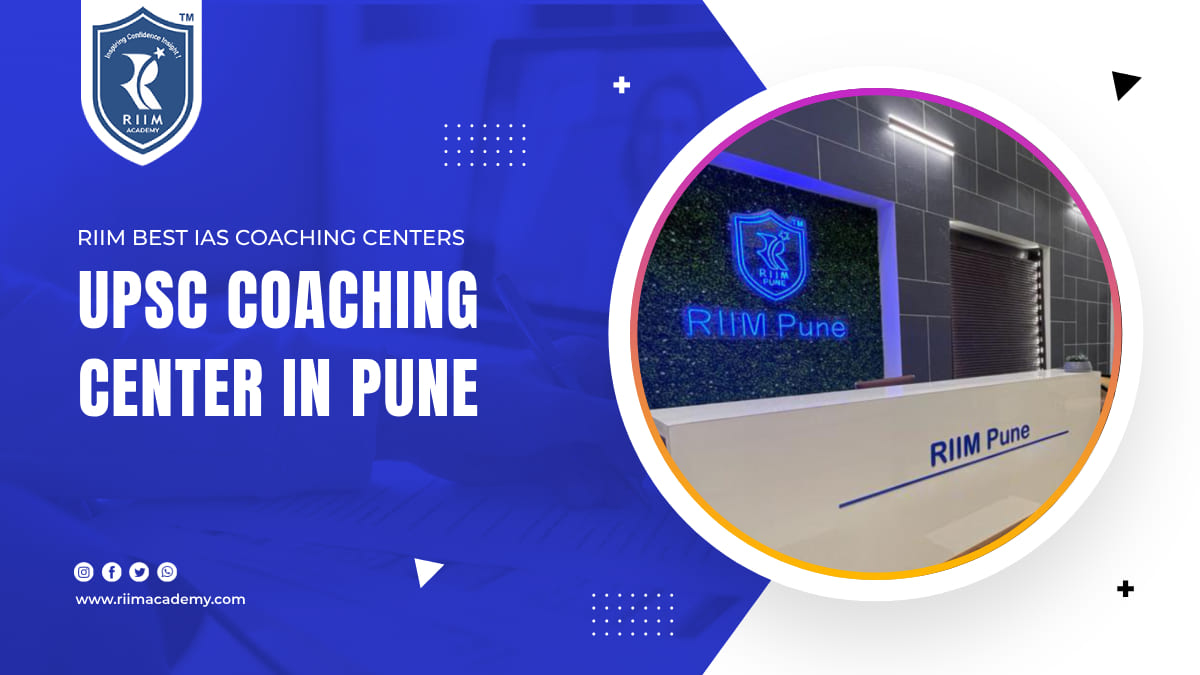 The IAS/IPS coaching centers in Pune complete your IAS preparation for this year's IAS exam in an outstanding way. IAS trend is getting changed every year. Among this choosing the RIIM best IAS coaching centers has got highly important for aspirants.

A good coaching center not only imparts aspirants to qualify for the exam but also gives help in choosing the right topic for learning and also gives knowledge about the changing pattern of the IAS syllabus. Pune is a wide hub of Top UPSC classes in Pune here, choosing the best RIIM IAS coaching center may be a bit tricky works for you but you stay with RIIM's best coaching. We are sure you can achieve 100% best results, Best IAS Coaching in Pune.
It is highly essential to judge. Before taking admission to any UPSC coaching centers in Pune. Try the demo coaching of all these institutes to understand their faculties' guidance and classroom conditions where you have to take the learning RIIM Provides demo classes for new students who want to prepare UPSC, Best IAS Coaching in Pune. The Civil Service exam is a national UPSC exam. It is India's highest and most prestigious job. This job is repeated every year in which nearly lakhs of aspirants appear. But among them, very few can qualify for the entire exam. The reason only is some dearth in their study.
Here, a strong focus is on your overall UPSC preparation and with great care. What makes RIIM IAS (Top UPSC Coaching in Pune) different from others? It's the fee structure of the coaching for UPSC preparation. You will find it very less if you start comparing it with other coaching, Best IAS Coaching In Pune.
Fee structure:
UPSC Prelims + Mains + Test Series (Without Optional Subject)72,000 for 12 Months Offline
UPSC Weekend CoursePrelims + Mains +Test Series (Without Optional Subject)60,000 for 12 Months Offline
UPSC/MPSC IntegratedB.A./B.Sc./B.Com./B.B.A. + Prelims + Mains + Test Series (Without Optional Subject)81,000 for 12 Months Offline
Optional Course Mains Depends on Subject 2- 3 Months Offline
CSAT Prelims 12,000 1-2 Months Offline.
If you are looking for a top-quality IAS coaching center in Pune, RIIM Academy is a great option. They offer a comprehensive course, experienced faculty, and reasonable fees.