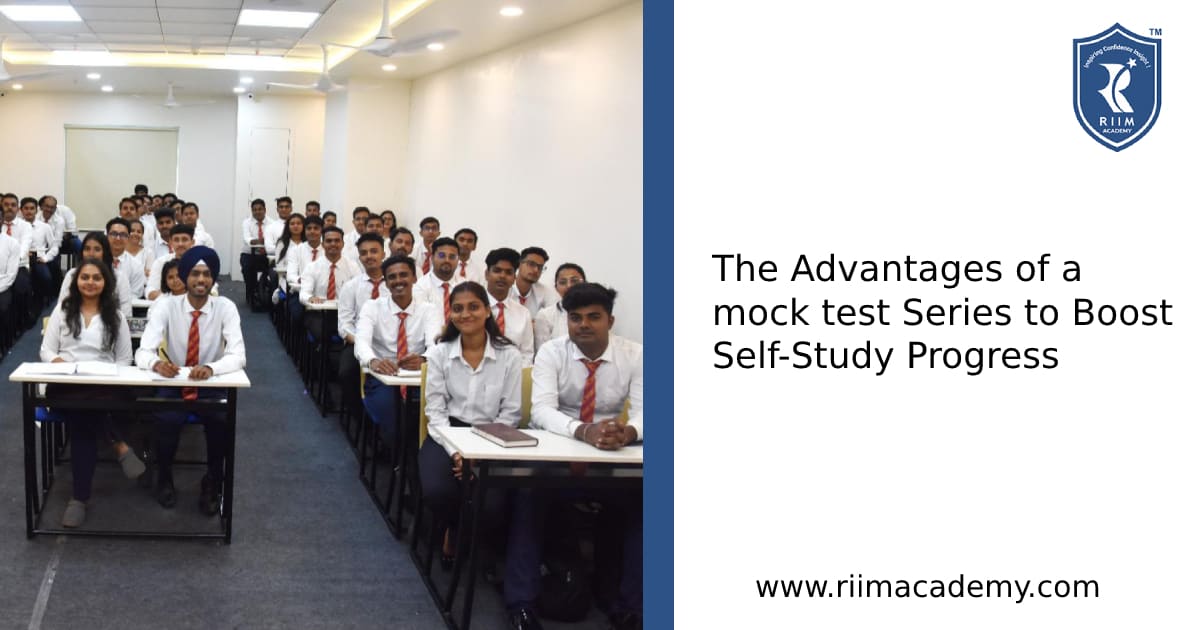 The Crucial Role of mock test Series in Enhancing Self-Study for MPSC/UPSC Civil Services Examination.
The UPSC Civil Services Examination is a highly competitive and sought-after dream for many aspirants. While developing content knowledge and reading extensively on various subjects is essential, it is not sufficient to clear this challenging exam. To increase your chances of success, it is crucial to combine self-study with regular assessments through test series. RIIM Academy is one of the top MPSC coaching classes in Pune who provides both MPSC mock test series and UPSC mock test series for students, they also provide mock interview preparation.
Recent research has shown that students who incorporate practice tests into their revision period perform better on final exams compared to those who solely focus on revising without testing themselves. Studies have also revealed that taking tests is a more effective method of revision than repeatedly reading the same material. RIIM Academy takes lot of practice test series that's why students are ready for final examination.
The analysis behind this phenomenon is that practice mock tests provide students with a broader scope for understanding topics and revising concepts more effectively. On the other hand, simply revising without testing may not yield the same level of clarity. Moreover, the test series offers numerous benefits to students, including:
Familiarization with the exam format and question types
Boosts confidence for optimal performance
Enhances time management skills
Provides a platform for experimentation and feedback
Given the abundance of test series options in the market, it is essential to choose wisely when time is limited. RIIM MPSC coaching classes provides all updated pattern tests, Opting for a test series that closely follows the UPSC CSE pattern, offers challenging analytical questions, and provides valuable feedback is crucial. RIIM Academy has test series is a recommended option, as it aligns with the UPSC syllabus and features high-quality questions for both Prelims and Mains. Their Integrated Test Series takes you from concept to question, while personalized mentorship ensures you navigate through the examination process with confidence.
To take your self-study to the next level, explore the Integrated Test Series offered by RIIM Academy on our website [https://riimacademy.com/]. By incorporating test series into your preparation, you can significantly enhance your chances of success in the UPSC coaching classes in Pune for Civil Services Examination.